The life insurance industry has been undergoing profound changes for at least two decades.
Insurance markets have globalised, low interest rates have slashed investment returns, product differentiation has all but evaporated, and artificial intelligence and data analytics have transformed the way insurers price and market their products.
These factors — and others — have greatly intensified competition in this mature industry.
The increasing competition has placed life insurers under pressure to transform the way they do business. Some are focusing on product innovation; others on their distribution methods.
Many life insurance companies are reorganising their business and divesting non-core, less profitable or capital-intensive business units, and books of business.
Fortunately, there is a market for these unwanted life insurance businesses. Institutional investors such as pension, superannuation and sovereign wealth funds have a strong appetite for these life insurance businesses as they can deliver consistent returns over a long period of time.
However, while these investors have the capital and multi-asset class investment expertise, they may lack insurance management know-how.
This is where Resolution Life's expertise is valued.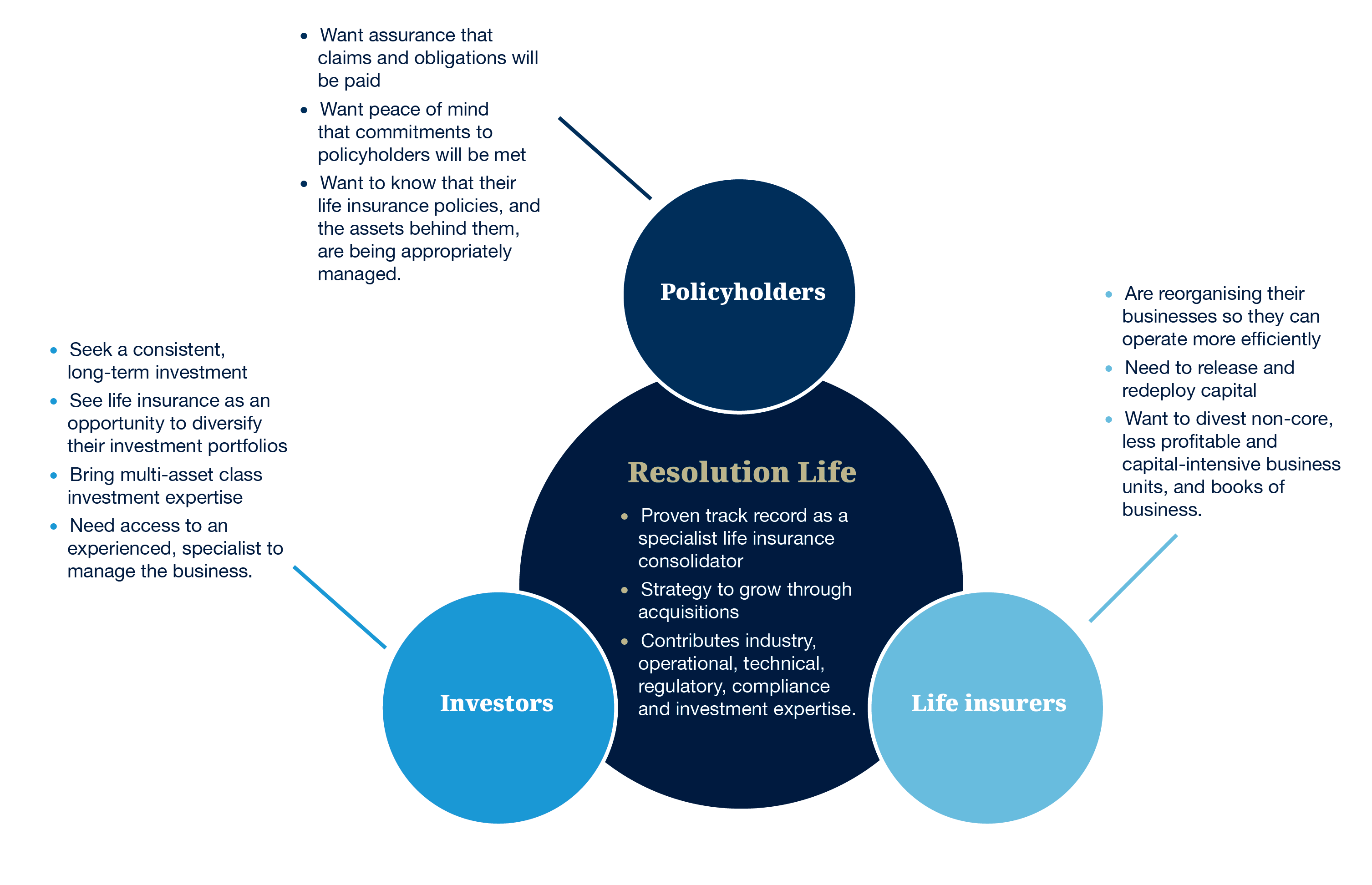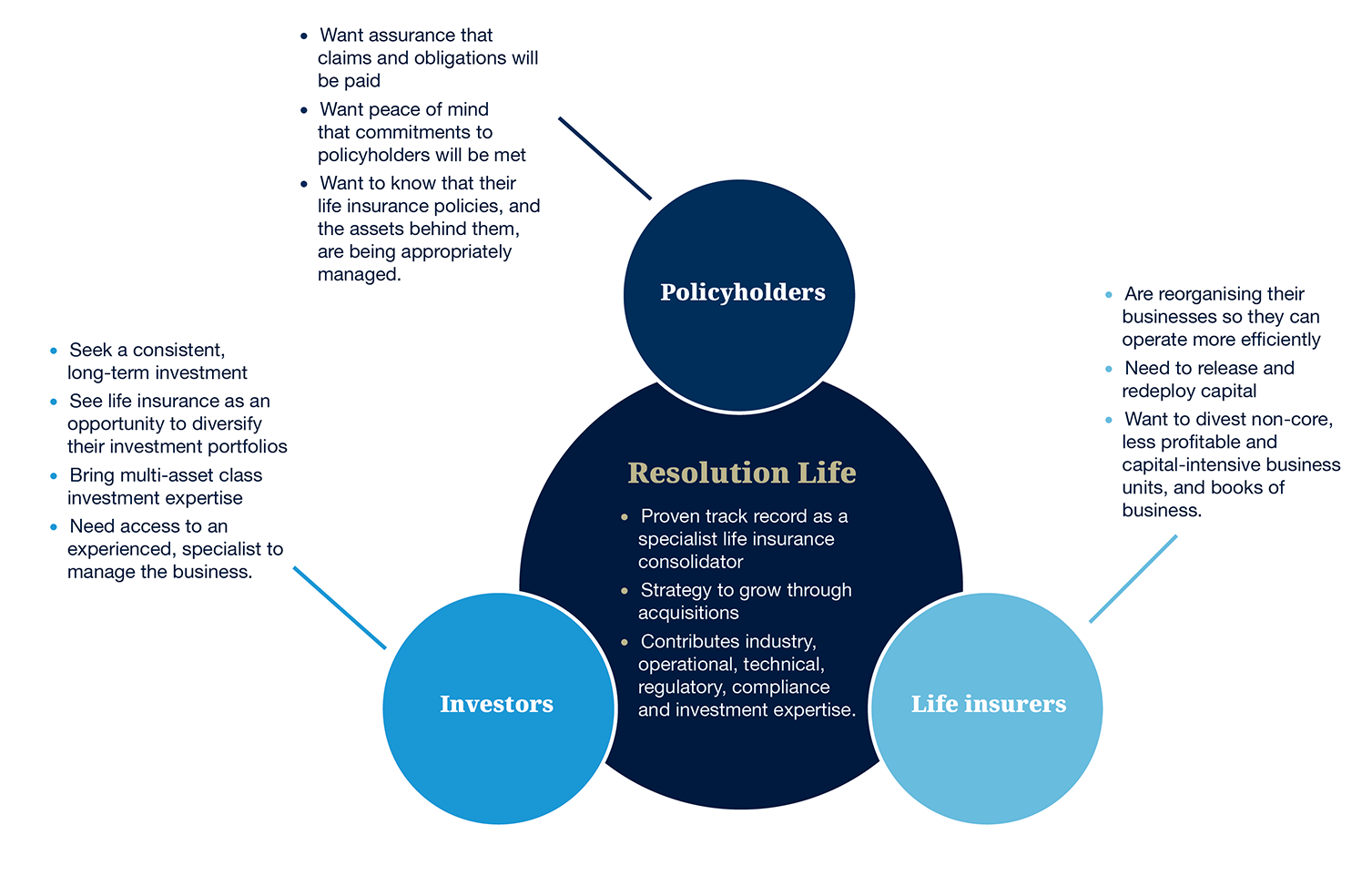 Life insurance is our core business and our passion.
We acquire and consolidate life insurance businesses and apply our expertise —operational, technical, regulatory, compliance and investment — to improve their performance and achieve operational efficiencies.
With a proven track record of achieving profitable growth through such acquisitions, we provide our investors with the vehicle they need to make successful life insurance investments.
Simultaneously, we provide large life insurance companies with the ability to divest some or all of their life insurance businesses.
We also provide policyholders with peace of mind that their insurance is in safe and trusted hands for the long term.
We are part intermediary, part industry expert, part connector, part partner, part change agent.
We are Resolution Life.